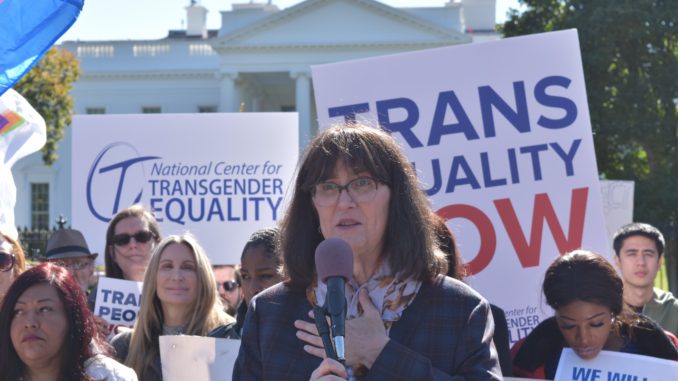 Reprinted from Politico by Rebecca Rainey on August 19, 2019. 
The Justice Department on Friday reiterated its stance that federal law doesn't protect transgender individuals from being discrimated against at work. The brief filed before the Supreme Court outlines the government's argument in a case that will consider whether transgender status is protected under the 1964 Civil Rights Act's bar on sex-based employment discrimintion. The high court will hear a trio of cases this fall that address whether employers are prohibited from discriminating against individuals on the basis of sexual orientation or because they're transgender.
Despite reported pressure from DOJ to do so, the EEOC's general counsel Sharon Gustafson didn't sign on to the brief. While DOJ is representing the EEOC before the Supreme Court, the two agencies have been at odds over how they interpret Title VII of the Civil Rights Act's definition of "sex." The EEOC maintains its Obama-era position that discrimination because of gender identity or sexual orientation is considered sex discrimination. But the Trump DOJ in 2017 reversed that policy.
DOJ arguesin the brief that when the law was written in 1964, "the ordinary public meaning of 'sex' was biological sex." The government said it's up to Congress, not the courts, to amend the law to include specific protections based on "gender identity." The Democratic-controlled House in May passed legislation that would enshrine those protections, but the bill is unlikely to advance in the Republican-controlled Senate. …