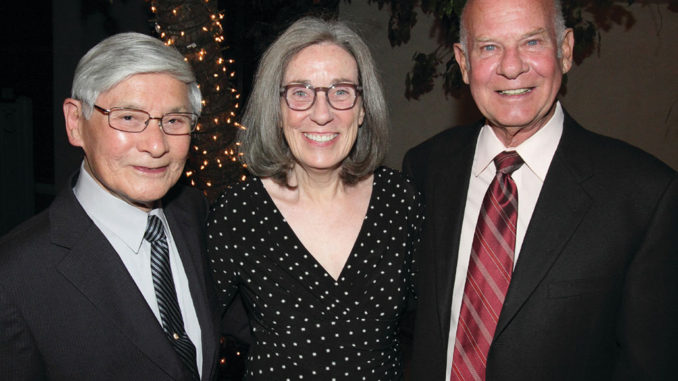 by Jeff Burman • photos by Gregory Schwartz
The award was presented to Mitchell by veteran producer Peter MacGregor-Scott, who passed along praise from director Andy Davis as well as glowing praise of his own. Davis called Donald O. Mitchell "a legend among those who really understand sound." All three worked on Under Seige (1992) and The Fugitive (1993). MacGregor-Scott remembered watching an unflappable Mitchell at work in Warner Bros.' Stage D and wondered aloud, "Why can't they rename the room for Don Mitchell? If Clint Eastwood can get a room named for him, why not Don?"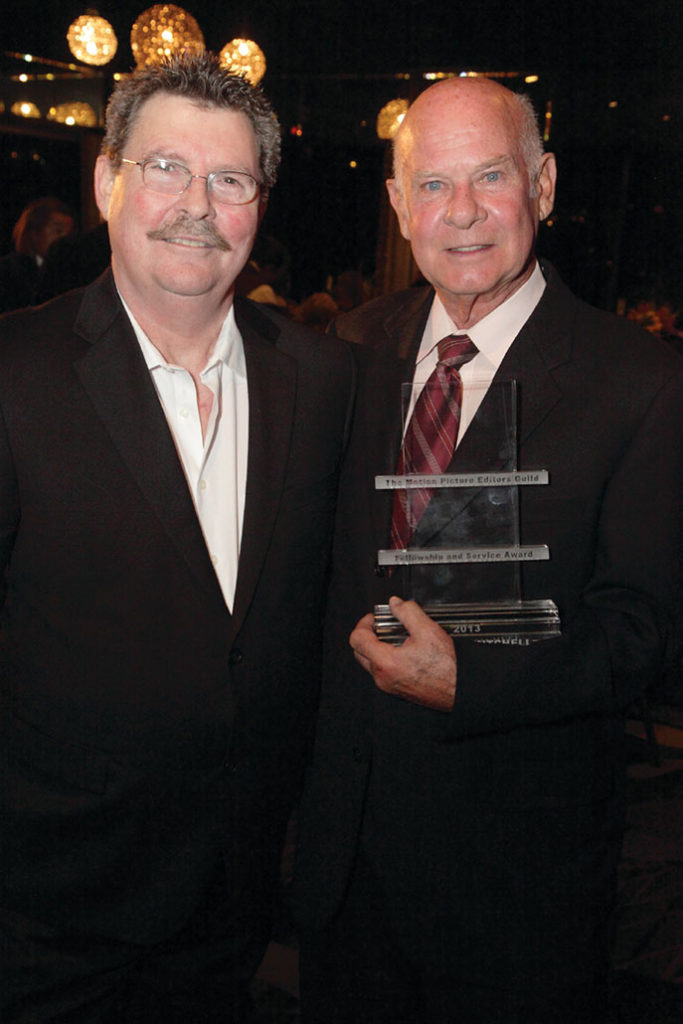 Mitchell has 119 mixing credits, one Oscar — for Glory (1989) — and 14 Academy Award nominations. He also won a BAFTA Award from the British Academy of Film and Television Arts and a CAS Award from the Cinema Audio Society for The Fugitive.
A video tribute to Mitchell, edited by the Guild's Awards Committee chair Maysie Hoy, A.C.E., was screened. It received the loudest applause for a scene in which Mitchell, a member of the Academy of Motion Picture Arts and Sciences' Sound Branch Committee and Board of Governors for several terms, spoke of the time that he and a fellow Governor, sound editor Kay Rose, successfully advocated to keep the Sound Editing and Sound Mixing Awards as part of the televised Academy Awards when there was a proposal to move them to the non-televised Scientific and Technical Awards ceremony.
Humbly accepting the award after a standing ovation, Mitchell said he "owed his career" to three "giants of our industry": the late Burt Wilks, who ran the sound department at Fox; Don Rogers, to whom Mitchell reported at Fox and later at Warner Hollywood, where Rogers was senior vice president, post-production; and the late John Bonner, sound director at Fox and then director of special projects at Warner Hollywood. "They protected me," he said.