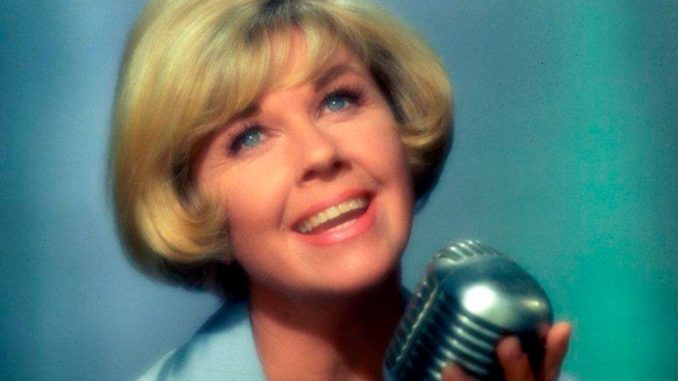 Reprinted from The New York Times by Aljean Harmetz on May 13, 2019.
Doris Day, the freckle-faced movie actress whose irrepressible personality and golden voice made her America's top box-office star in the early 1960s, died on Monday at her home in Carmel Valley, California. She was 97.
The Doris Day Animal Foundation announced her death.
Day began her career as a big-band vocalist, and she was successful almost from the start: One of her first records, "Sentimental Journey," released in 1945, sold more than a million copies, and she went on to have numerous other hits. The bandleader Les Brown, with whom she sang for several years, once said, "As a singer Doris belongs in the company of Bing Crosby and Frank Sinatra."
But it was the movies that made her a star.
Between Romance on the High Seas in 1948 and With Six You Get Eggroll in 1968, she starred in nearly 40 movies. On the screen she turned from the perky girl next door in the 1950s to the woman next door in a series of 1960s sex comedies that brought her four first-place rankings in the yearly popularity poll of theater owners, an accomplishment equaled by no other actress except Shirley Temple. …
But the passing decades have brought a reappraisal, especially by some feminists, of Day's screen personality and her achievements. In her book "Holding My Own in No Man's Land" (1997), the critic Molly Haskell described Day as "challenging, in her working-woman roles, the limited destiny of women to marry, live happily ever after and never be heard from again." …