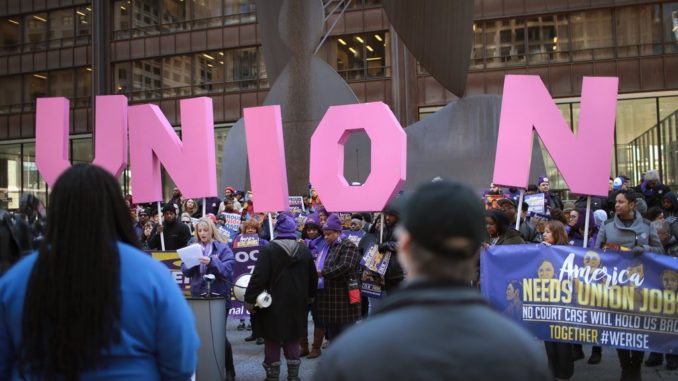 Reprinted from The New York Times by Thomas Edsall on June 7, 2018.
"… The Supreme Court is expected to rule soon in the case of Janus v. American Federation of State, County, and Municipal Employees, Council 31, which challenges the right of public employee unions in 22 states to collect dues from nonmembers who benefit from a union agreement that covers the cost of collective bargaining and contract compliance," writes Thomas Edsall in The New York Times.
"If the court rules against organized labor as expected, it will inflict punishing financial hardship on the affected unions and will threaten the viability of many locals.
"Worker power has already suffered death by a thousand cuts, some political, others judicial and regulatory; some at the hands of a changing domestic workplace, others stemming from relentless global forces.
"Corporate America recognized these trends early on and capitalized on them ruthlessly. Labor organizations were ill equipped to do so and have been on the defensive for the past four decades. …