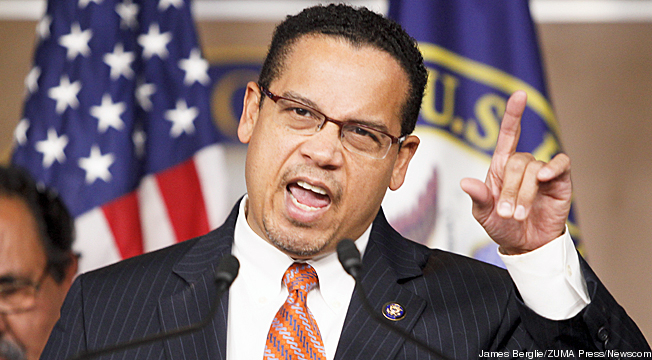 Reprinted from The Hill by Mark Hensch on November 13, 2016.
"No way in the world is Trump a champion of working people," he told host Chuck Todd on NBC's "Meet the Press" Sunday.
"He's hurt workers in Las Vegas and Atlantic City," added Ellison, who endorsed Democratic presidential nominee Hillary Clinton. "He has never released his tax returns."
Ellison refused to comment on whether Clinton's husband, former President Bill Clinton, hurt her with blue-collar voters for his past work on global trade deals.
"I'm not going to get up here and cast doubt on Democrats," he said when asked about Bill Clinton signing the North American Free Trade Agreement (NAFTA). …