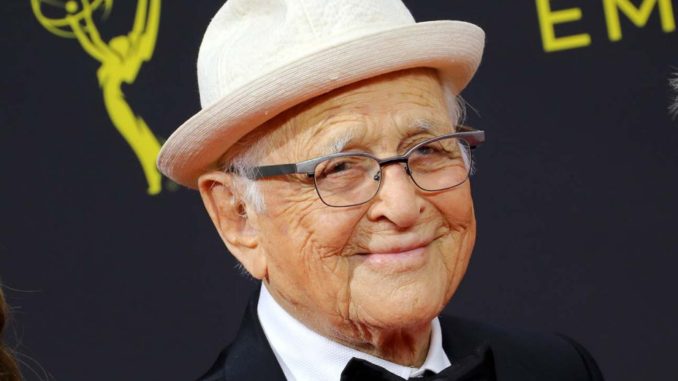 Reprinted from The Hollywood Reporter by Trilby Beresford and Kimberly Nordyke on September 14, 2019.
After his win at the Creative Arts Emmy Awards, Norman Lear is now the oldest Emmy winner ever.
He passed Our Planet narrator Sir David Attenborough, 93, who also won an Emmy on Saturday night, for the title of oldest Emmy winner. Attenborough would have held the record if Lear hadn't won.
At 97 years old, Lear received his first nomination since 1991 with the live ABC special broadcast of All in the Family and The Jeffersons, in which Lear won as an executive producer in the outstanding variety special (live) category on Saturday. He beat Carl Reiner for the title of oldest nominee ever by six months. …