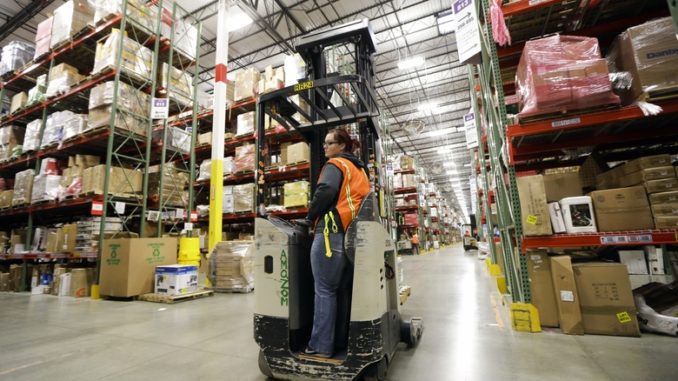 Reprinted from Bloomberg News by Josh Eidelson on December 11, 2018.
A committee of employees at Amazon's recently opened Staten Island fulfillment center is going public with a unionization campaign, a fresh challenge to the e-commerce giant in a city where it plans to build a major new campus.
Labor unrest is the latest complication in Amazon's plan to invest $2.5 billion and hire 25,000 people in the city over the next 15 years. Several New York City politicians who were shut out of negotiations handled by the governor and mayor have raised objections to a new office park in Queens that threatens to overload mass transit and drive up rents in an already expensive housing market.
Now workers in a another borough are saying the company treats them like robots and should be focused on improving conditions there rather than raking in tax breaks to build a new headquarters.
The union they're working with sees the up to $3 billion in incentives offered to bring an Amazon office campus to Long Island City as leverage to prevent the company from retaliating against them for organizing. …