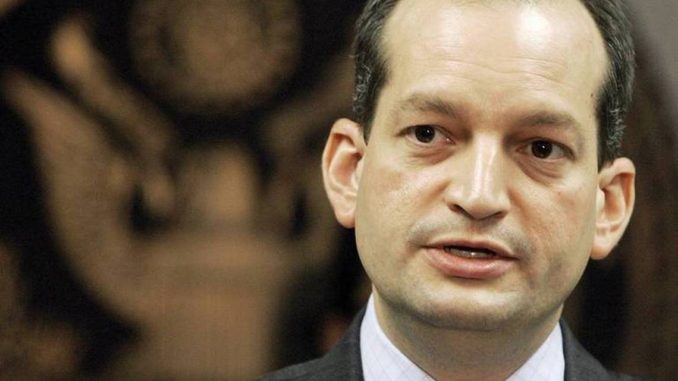 Reprinted from The Washington Post by Curt Anderson on June 25, 2019.
A once-secret plea deal reached a decade ago with wealthy convicted sex offender Jeffrey Epstein must stand, despite objections from many of his victims who were teenagers at the time, federal prosecutors said in a new court filing.
Prosecutors said a violation of the Crime Victims' Rights Act does not allow for the agreement to be voided. Some of the victims claim the deal, known as a non-prosecution agreement or NPA, should be thrown out at least partially because they were not consulted as required under that law.
"The past cannot be undone; the government committed itself to the NPA, and the parties have not disputed that Epstein complied with its provisions," prosecutors said. …
The agreement was overseen by former Miami US Attorney Alexander Acosta, who is now President Donald Trump's labor secretary. In the face of intense criticism, Acosta has defended the plea deal as appropriate under the circumstances. …