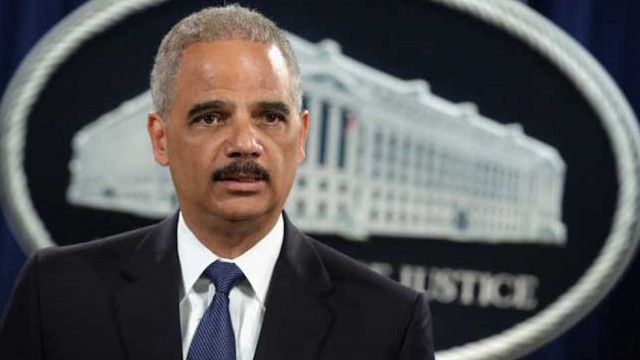 Reprinted from The Hill by Jonathan Easley on February 7, 2017.
Former Attorney General
Eric Holder
on Tuesday endorsed Tom Perez, who once worked for him at the Department of Justice, to be the next chairman of the Democratic National Committee (DNC).
Holder joins former Vice President Biden as former Obama administration officials to back Perez over Representative Keith Ellison (D-Minnesota), the other top contender for DNC chair.
In a statement, Holder touted Perez's experience as a civil rights attorney at the Justice Department, saying he "led the effort against former Sheriff Joe Arpaio in Arizona on immigration issues, stopped discriminatory voter ID laws, and successfully took on Wall Street in the aftermath of the foreclosure crisis." …