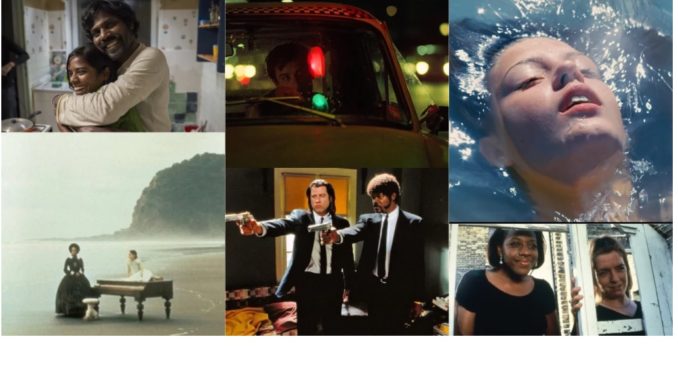 Reprinted from IndieWire by Eric Kohn, Christian Blauvelt, Kate Erbland, Anne Thompson, Chris O'Falt, David Ehrlich, Tom Brueggemann, Tambay Obenson and Jude Dry on May 13, 2019.
Annual awards hype tends to drive the perception that the Oscar is the highest award in the film community. But for countless filmmakers and cinephiles around the world, the Palme d'Or comes out ahead. Ever since 1955, the Cannes Film Festival has assembled a discerning jury of A-listers to bestow this honor on an exclusive Competition section featuring some of the greatest auteurs the medium has known.
Originally known as the Grand Prix, the shimmering Golden Palm has played a key role in advancing careers, but it has just as often fallen to veterans of the form, and across seven decades juries have acknowledged an astounding range of cinematic accomplishments. But some of these prizes were worthier than others.
Here's a look at all the Palme winners over the years, ranked in order of which ones we believe deserved it the most. Viewed as a whole, the winners provide a complex survey of international cinema from the past 72 years, and anyone unfamiliar with these titles should consider the following list as an essential viewing guide. …