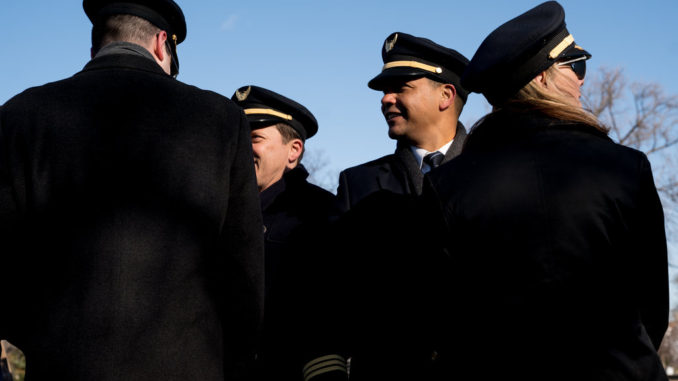 Reprinted from The New York Times by Thomas Kaplan on January 10, 2019.
The leaders of unions representing air traffic controllers and aviation safety inspectors warned Thursday that the partial government shutdown was hurting the safety of the nation's air travel system, another effort by the labor movement to press Washington to put federal employees back to work.
"Without a fully functioning F.A.A., a layer of safety is missing," said Mike Perrone, the national president of the Professional Aviation Safety Specialists, which represents safety inspectors who are furloughed.
At a rally outside the Capitol, where a crowd of air traffic controllers and other aviation workers gathered on a blustery afternoon to call for an end to the shutdown, Perrone warned of the risk of sidelining F.A.A. workers who could be inspecting planes and pilots. …