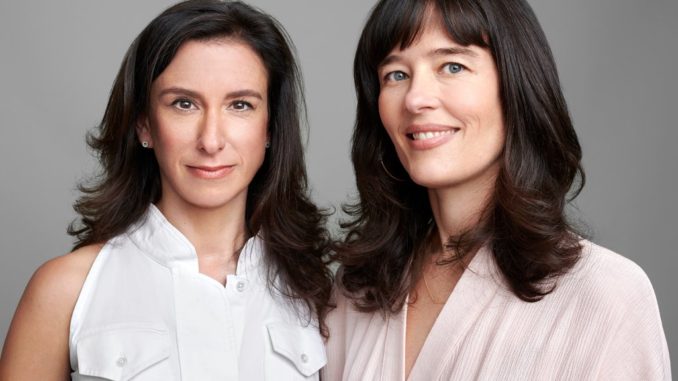 Reprinted from The New York Times by Susan Faludi on September 8, 2019.
"Tell the truth: Do you really need to hear more about Harvey Weinstein?" writes Susan Faludi in The New York Times. "The open bathrobe, the hotel hot tubs, the syringes of erectile-dysfunction drugs delivered by cowed assistants, the transparent requests for 'a massage,' the ejaculatory exhibitions — it's not just indictable, it's … ick, simultaneously pathological and pathetic.
"Which explains the reluctance I felt sitting down to read 'She Said: Breaking the Sexual Harassment Story That Helped Ignite a Movement,' wherein The New York Times reporters Jodi Kantor and Megan Twohey revisit at book length their investigative reporting on Weinstein, promising a 'substantial amount' of new information. New information? More than 80 women have come forward to recount their encounters with the Oscar-award-monopolizer-and-patron-of-progressive-causes-turned-Tinseltown's-über-ogre, the beast whose fleshy unshaven headshot every famous Hollywood beauty knows to hate, and whose trial has now been rescheduled for January to allow for additional testimony against him. What new gruesome details do we need?
"But 'She Said' isn't retailing extra helpings of warmed-over salacity. The authors' new information is less about the man and more about his surround-sound 'complicity machine' of board members and lawyers, human resource officers and P.R. flaks, tabloid publishers and entertainment reporters who kept him rampaging with impunity years after his behavior had become an open secret. Kantor and Twohey instinctively understand the dangers of the Harvey-as-Monster story line — and the importance of refocusing our attention on structures of power. When they at last confront Weinstein, in a Times conference room and later on speakerphone, he's the mouse that roared, the Great and Powerful Oz turned puny humbug, swerving from incoherent rants to self-pitying whimpers ('I'm already dead') to sycophantic claims of just being one of them. ('If I wasn't making movies, I would've been a journalist.') He's loathsome and self-serving, but his psychology is not the story they want to tell. The drama they chronicle instead is more complex and subtle, a narrative in which they are ultimately not mere observers but, essential to its moral message, protagonists themselves. …