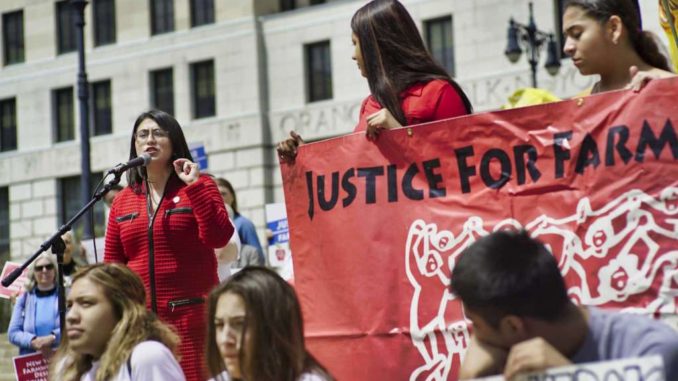 Reprinted from The San Francisco Chronicle by David Klepper on May 6, 2019.
New York Governor Andrew Cuomo will push lawmakers to pass legislation allowing farmworkers to unionize, the state's top labor official said during a farmworker rally outside the state Capitol on Monday.
The bill, known as the Farmworker Fair Labor Practices Act, would repeal an 80-year-old state law that prohibits farmworkers from organizing to seek better wages or conditions. It would also guarantee disability benefits and overtime pay.
"Our governor believes farm workers should never be treated as second-class citizens," Labor Commission Roberta Reardon told a group of a few dozen farmworkers, relatives and labor advocates. "Governor Cuomo looks forward to working with the Legislature to get this important bill passed." …