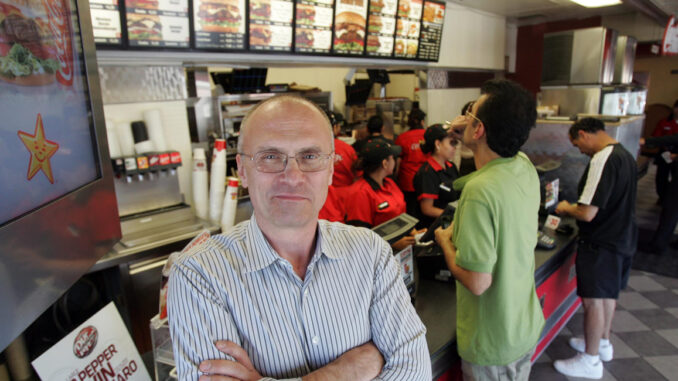 Reprinted from The New York Times by Reuters on January 12, 2017.
The union-backed "Fight for $15" movement will protest at Carl's Jr and Hardee's restaurants on Thursday against the nomination of the chains' head, a vocal opponent of minimum wage increases and "overregulation," as US labor secretary.
Senate leadership has pushed back the confirmation hearing of Andrew Puzder to February from a tentative date of January 17, citing a complicated congressional schedule.
Puzder, 66, leads CKE Restaurants, whose 3,300 eateries include the Carl's Jr and Hardee's brands. For years, he has said Obama administration policies have saddled industry with higher costs and contributed to a "government-mandated restaurant recession."
An enthusiastic supporter of President-elect Donald Trump, Puzder has lobbied against efforts to raise the minimum wage to $15 and is widely expected to roll back policies such as those aimed at curbing unpaid overtime and improving worker safety. …