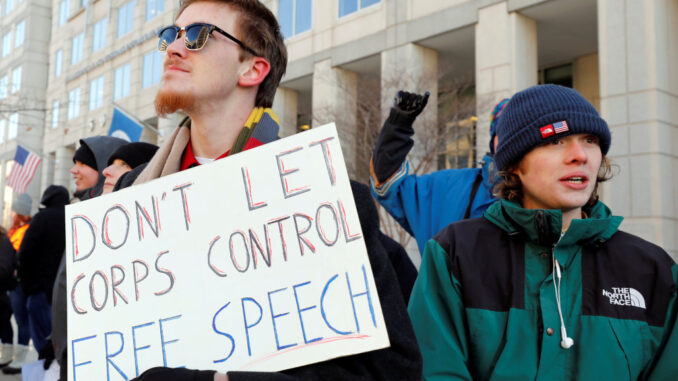 Reprinted from The Hill by Ali Breland on February 20, 2018.
The Federal Communications Commission is slated to publish on Thursday its order scrapping net neutrality rules, a source with knowledge of the matter told The Hill on Tuesday.
The official publication of the measure, which was first reported by Reuters, in the Federal Register will start the clock on the 60-day window that Congress has to pass a resolution reversing the FCC's order to get rid of net neutrality rules.
Between Democrats, Independents and Senator Susan Collins (R-Maine), 50 senators have backed a Congressional Review Act resolution to preserve the rules — one vote shy of the 51 votes that measure needs to pass the Senate.
If Democrats can get the support of one more Republican, the resolution could be sent to the House, where it is unlikely to advance. And even if the resolution passed both chambers of Congress, President Trump could veto it. …