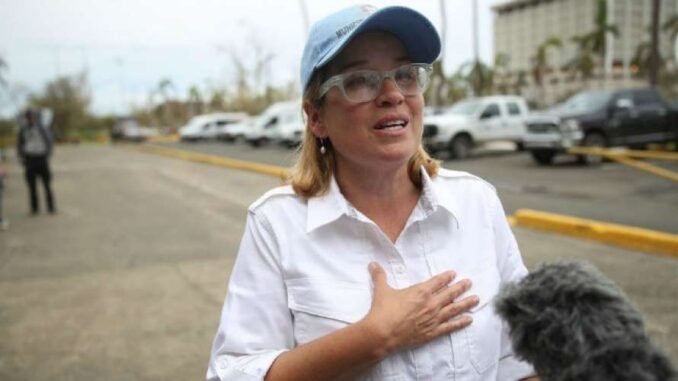 Reprinted from Common Dreams by Jake Johnson on October 8, 2017.
As President Donald Trump continues to come under fire for failing to deliver sufficient help to Puerto Rico in the aftermath of Hurricane Maria—which killed dozens and left millions without power and running water—nurses, doctors, engineers, and other workers affiliated with various unions including National Nurses United (NNU) and the AFL-CIO have teamed up to assist with relief and recovery efforts.
"I put out the call for help, and who listened? The unions," said Carmen Yulín Cruz, the mayor of San Juan, the Puerto Rican capital.
Workers representing more than 20 unions boarded a flight to San Juan late last week "in response to the urgent need to get highly skilled workers to Puerto Rico to help people seeking medical and humanitarian assistance, as well as to help with the rebuilding effort," according to the AFL-CIO's Kenneth Quinnell. …