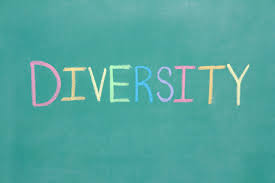 Reprinted from The Hollywood Reporter by Jonathan Handel on February 21, 2017.
#SoWhite, #SoMale — that about summarizes the conclusions of a sweeping new UCLA study of recent movies and scripted TV series.
In front of and behind the camera, Hollywood remains disproportionately white male says the report, even though global box-office figures, US ratings and social media engagement are higher for product with diverse casts.
The report, the fourth in a series from the school's Bunche Center for African American Studies, examined the top 200 theatrical film releases in 2015 and 1,206 broadcast, cable and digital platform television shows from the 2014-15 season. It found scant improvement in diversity from previous years, with figures back to 2011 not materially different from the latest numbers.
While minorities constitute nearly 40 percent of the US population, they were less than 14 percent of the leads of the top movies, about 10 percent of the directors and about 5 percent of the writers. Women were 29 percent of the leads, less than 8 percent of the directors and 13 percent of the writers.
Yet the study, written by Center director Darnell Hunt and colleagues, found that global box office was highest in 2015 for movies with 21 to 30 percent minority casts. That was true in 2011 and 2013 as well, while in 2012 and 2014, the peak was reached by films with an even more diverse cast. The relationship between box office and minority leads was not stated, however. …