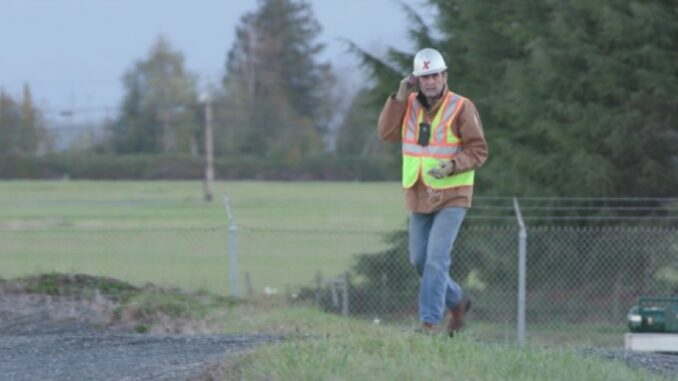 Reprinted from Common Dreams by Andrea Germanos on October 28, 2016.
A documentary filmmaker who could face more than 30 years in prison for merely capturing images of a climate activist taking part in a direct action has asserted her First Amendment rights, releasing on Friday a statement as well as raw footage taken the day of her arrest.
Lindsey Grayzel, along with cinematographer Carl Davis, was arrested and jailed on October 11 in Burlington, Washington after filming environmentalist Ken Ward, the subjectof her current documentary. Ward, who was also arrested, was taking part in a #ShutItDown action to protest fossil fuels and express solidarity with those resisting the Dakota Access Pipeline.
"Freedom of the press is guaranteed by the First Amendment of the United States Constitution. The protections given to the press extend to documentary filmmakers, who bring context to a story that is not possible under the constraints of commercial news outlets," she said in a statement released to news outlets. …