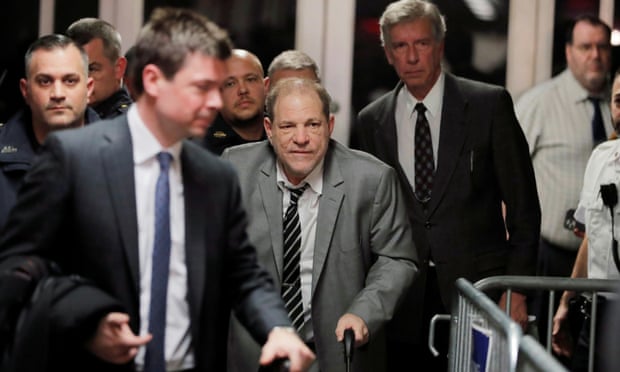 Reprinted from The Los Angeles Times by Ryan Faughnder and Stacy Perman on February 24, 2020.
Once known for Oscar winners like "Shakespeare in Love," disgraced producer Harvey Weinstein's most lasting legacy will surely be the rise of the #MeToo movement triggered by his downfall.
On Monday, a New York jury convicted Weinstein of two of five counts. Weinstein was found guilty of one count of rape and one count of committing a criminal sexual act, with each crime connected to an individual allegation made by Mimi Haley or Jessica Mann. He was acquitted on the more serious charges of predatory sexual assault, which each carried a potential life sentence.
More than two years after accusations of sexual harassment and assault ended Weinstein's career as a movie mogul, the ripple effects of the revelations continue in casting meetings, executive suites and writers rooms. Weinstein, who also faces charges in Los Angeles, denied all allegations of nonconsensual sex.
The #MeToo movement, launched by Tarana Burke years before it became a rallying cry of hashtag activism, has ended or stalled the careers of powerful men, including actor Kevin Spacey, former CBS chief Leslie Moonves, TV host Charlie Rose, producer Brett Ratner and comedian Louis C.K. Industry organizations, including trade guilds, the Academy of Motion Picture Arts and Sciences and talent agencies have taken some tangible steps to address the dangers and discrimination women face in Hollywood. Groups like Time's Up have emerged to transform the energy of #MeToo into practical solutions. …