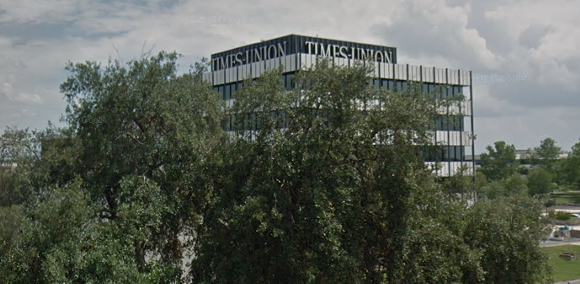 Reprinted from The Orlando Weekly by Xander Peters on June 19, 2018.
On Tuesday, the newsroom at the Florida Times-Union announced it had started the process that will lead to a vote on whether to unionize.
The newsroom, a group of 35 to 40 individuals that includes reporters, photographers, copy editors and desk editors, hopes the move will help them "gain a seat at the table," "ensure fair wages, appropriate severance and stable benefits" and "preserve worker rights," according to the group's mission statement.
If the push to form a union is successful, the Times-Union will become the third Florida-based GateHouse Media newspaper to do so. The Lakeland Ledger and the Sarasota Herald-Tribune both moved to unionize in 2016.
The Times-Union intends to join The NewsGuild-CWA, a union that represents 25,000 journalists and other media workers in the U.S., Canada and Puerto Rico. It represents employee at the New York Times, the Guardian and the Washington Post, among others, and already includes 15 GateHouse bargaining units, which represents 580 workers at 17 newspapers, according to its website.