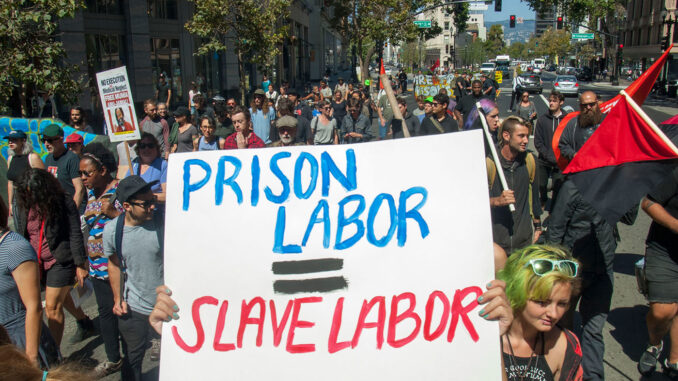 Reprinted from The Nation by John Washington on January 15, 2017.
Inmates in Florida state prisons plan to begin a work-strike Monday in protest of prison overcrowding, brutal living conditions, and working for no or little pay. The strike is being coordinated between at least 10 Florida prisons, and may involve thousands of inmates' participating in the nonviolent "laydown"—vowing, for at least one month, to refuse to show up to work assignments or buy items at their prison's commissary.
Organizers of the strike argue that not being paid sufficiently for their work makes it exceedingly difficult for them to reenter society upon release. Florida's policy is to give freed inmates $50 and a bus ticket, which inmates claim is insufficient to weather the shocks of reentry.
Price-gouging at the commissaries—affecting both inmates and their families who send them money to supplement low-calorie or unsavory meals—is another principal complaint. An example inmate organizers give is of a $4 case of soup that costs $17 inside prison. "This is highway robbery without the gun," the strike announcement reads. …