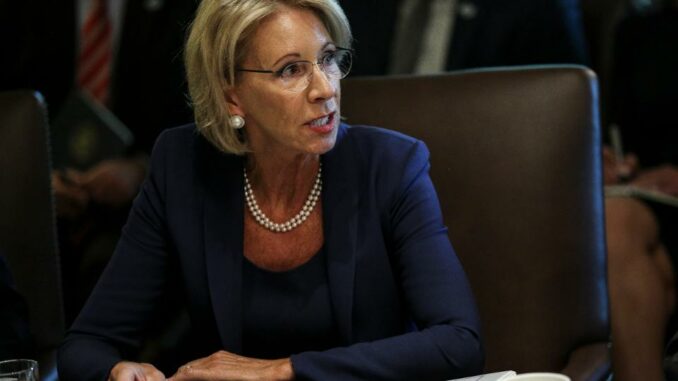 Reprinted from Forbes by Wesley Whistle on January 23, 2020.
Secretary of Education Betsy DeVos has one more lawsuit to deal last week. On Wednesday, one of the largest teachers unions in the country filed suit against DeVos and the Department of Education (Department). The American Federation of Teachers (AFT) is suing DeVos for repealing the "gainful employment" regulation that is meant to protect student borrowers from programs that load them up with debt that doesn't yield a job with an income sufficient to repay their student loans.
The complaint from AFT—filed by the National Student Legal Defense Network (NSLDN)—says the repeal of the rule was illegal and didn't provide the proper justification required in federal rulemaking. The lawsuit asks the court to reinstate the rule to protect students from low-quality degrees and unmanageable debt.
"With this lawsuit we are going to strike down DeVos' illegal repeal of the gainful employment rule and protect students from schools that leave borrowers with worthless degrees and debt they can never repay," said Aaron Ament, president of NSLDN, in a press release. …