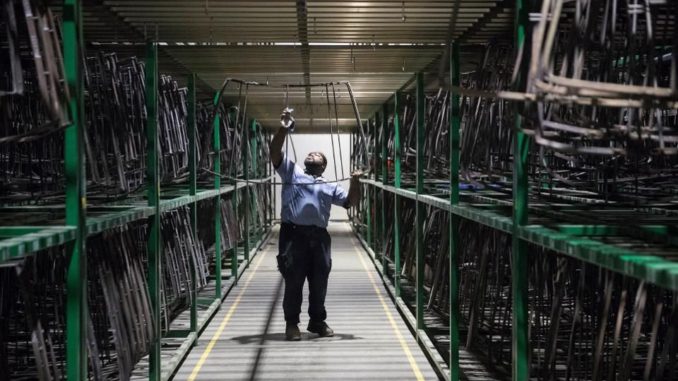 Reprinted from Forbes by Jack Kelly on August 22, 2019.
American Factory is a gritty documentary that tells a chilling story of the impact of globalization. The film was produced by Barack and Michelle Obama's Higher Ground Productions, as part of a partnership deal with Netflix. At the start of the film, a large General Motors automobile manufacturing plant, in Dayton, Ohio, has closed its operations. It is worth noting that the closure took place in 2008, at the beginning of the Great Recession. Over 10,000 local jobs were lost, leaving over 2,000 families unemployed. As other factories closed, it was nearly impossible to find jobs or employment at the compensation they had previously earned. The locals struggled to find their way back to the middle class. Six years later, Chinese investor Cao Dewang—reverentially referred to as the "chairman"—purchased the shuttered automobile factory and retrofitted it as an American outpost for his Fuyao Glass auto-glass manufacturing empire.
The chairman promised to hire over 5,000 Americans. He assured everyone that his Chinese managers and experienced workers would closely partner with the newly hired Americans. "We are melding two different cultures," a Fuyao executive proudly proclaimed.
What was once seen as a stark reminder of the greatest economic downturn in American history, since the Great Depression, was now a beacon of hope for the formerly jobless. "This is a historic project that is going to help grow this community. Give people jobs and give a future to your kids and my kids," said Dave Burrows, then vice president of Fuyao Glass America. "The future is bright folks. The future is bright," he reassured the crowd.
The people of Dayton were ecstatic to have jobs once again. However, they quickly learned that the work expectations of the Chinese owners were radically different than the norms in the United States. …