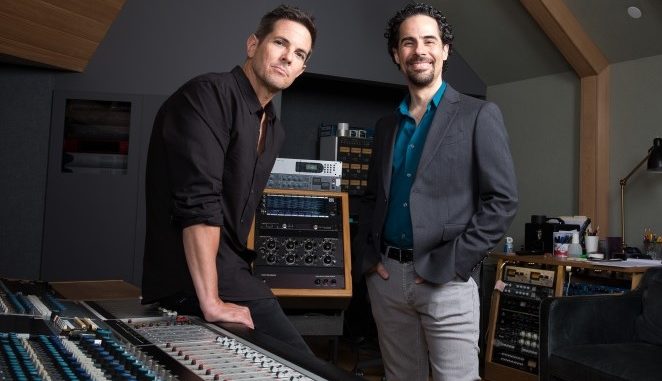 Reprinted from The Los Angeles Times by Tim Greiving on August 9, 2019.
Fosse/Verdon threw a spotlight on one of the most significant duos in musical theater history: choreographer Bob Fosse and his wife and creative partner, Gwen Verdon. So, naturally, the Emmy-nominated creatives behind the FX limited series are two of today's most significant musical men.
Alex Lacamoire is nominated for outstanding music direction. This was his first foray into television, after winning Tonys for orchestrating three Broadway juggernauts: In the Heights, Hamilton and Dear Evan Hansen. A core member of Lin-Manuel Miranda's brain trust, Lacamoire is one of the premier stage music directors working today.
Miranda was the "catalyst" for Fosse/Verdon, according to Lacamoire. The Hamilton creator read the Sam Wasson biography "Fosse" and handed it to Hamilton director Thomas Kail. "He was, as usual, just our eye and our barometer," Lacamoire says of Miranda, who also made a cameo in the final episode. "He would make sure we were heading in the right direction." …