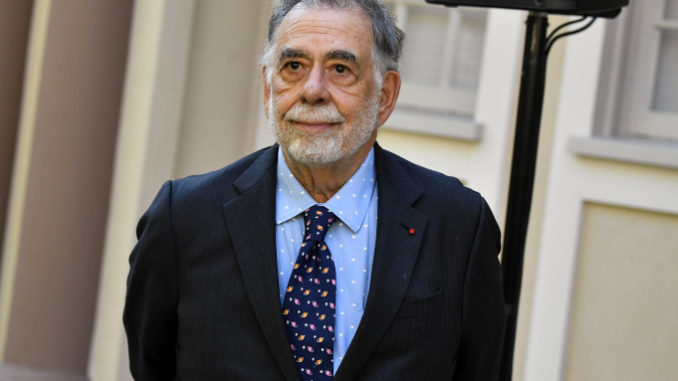 Reprinted from Deadline Hollywood by Andreas Wiseman on June 11, 2019.
France's Lumière Festival, which celebrates heritage cinema and auteur filmmakers, is to recognize Francis Ford Coppola with its honorary Lumiere Award. This year's festival will also screen Coppola's Godfather trilogy.
As we revealed earlier this year, Coppola is in development on feature Megalopolis.
Previous recipients of the Lumiere accolade include Jane Fonda, Wong Kar-Wai, Martin Scorsese, Pedro Almodovar, Ken Loach, Gérard Depardieu, Clint Eastwood and Quentin Tarantino. The festival, launched by Cannes Film Festival artistic director Thiérry Fremaux and organized by the Insitut Lumière, will take place October 12-20 in Lyon. …