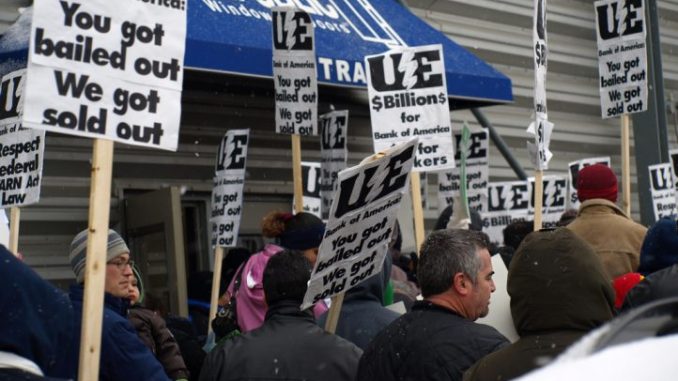 Reprinted from Foreign Policy in Focus by Michael Galant on March 14, 2019.
"After nine days of picketing in below freezing temperatures, striking workers in Erie, Pennsylvania returned to work recently under a 90-day agreement," writes Michael Galant in Foreign Policy in Focus.
"The 1,700 strong United Electrical, Radio, and Machine Workers of America (UE) strike quickly drew national attention. Senator Bernie Sanders declared his support for the union and even invited the president of the local to speak at his campaign rally. As 'the first major US manufacturing strike of the Trump era,' according to The Nation, Erie brought renewed focus to the struggles of American industrial workers who have faced job loss, wage stagnation, and weakened bargaining power as a result of corporate globalization.
"But Erie isn't just a reminder of the problem. It also points us toward the solution.
"For decades, UE has been a leading example of global labor solidarity. The union's commitment to internationalism offers our greatest hope for an alternative to the existing global system. …