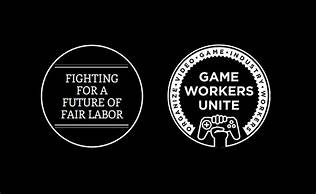 Reprinted from The Hollywood Reporter by Patrick Shanley on January 16, 2020.
As global video game spending marked a new high in 2019 at $109 billion, per Nielsen's SuperData division, calls to unionize the burgeoning industry's workers have shifted into high gear. On January 7, one of the largest labor unions in the US, with more than 700,000 members — the Communications Workers of America (CWA) — revealed plans for a major effort to organize employees for gaming firms.
The drive, called the Campaign to Organize Digital Employees (CODE), could, if successful, bring significant change to an industry that is largely nonunion. "[The video game industry] is a part of the economy that's making truly massive profits, and it's clear that folks are not benefitting to the degree that they ought to," says CWA director of organizing Tom Smith.
Nearly half (47 percent) of workers polled in the 2019 Game Developers Conference "State of the Industry" survey supported staffers' calls to unionize. And game workers are becoming increasingly vocal about their workplaces. A staff walkout last May at League of Legends maker Riot Games roiled the industry over the company's forced arbitration policy disclosed in a lawsuit alleging sexual harassment and gender pay disparity. (Riot settled claims in August.) And Blizzard incited ire inside and outside of its Irvine offices when it suspended a professional Hearthstone player following pro-Hong Kong protester statements in October. …