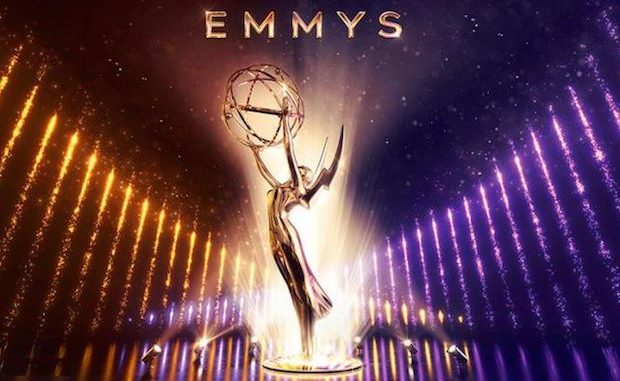 Reprinted from IndieWire by Bill Desowitz on September 15, 2019.
At the 2019 Creative Arts Emmy Awards, Game of Thrones' craft dominance was a testament to both its cultural impact and cumulative excellence. The HBO juggernaut grabbed 10 awards (out of 18 nominations) for its final season. The series won for casting, fantasy/sci-fi costumes, editing, main title design, music composition, makeup (non-prosthetic), sound editing, sound mixing, special visual effects, and stunt coordination — but significantly, the editing victory for The Long Night is the key predictor for next Monday's outstanding drama Emmy win, since five of the last seven winners have gone on to take the big prize. …
Thrones was joined by the impressive showing of HBO's gripping nuclear disaster miniseries, Chernobyl, which earned seven Emmys for production design (breaking Deborah Riley's five-year reign from Thrones), cinematography, editing, music composition (by Hildur Guðnadóttir), sound editing, sound mixing, and supporting visual effects.
The Marvelous Mrs. Maisel, Amy Sherman-Palladino's hilarious '50s ode to New York stand-up and female empowerment, made a great showing for Amazon Prime Video, taking four craft Emmys: cinematography (upsetting Thrones), period costumes, hairstyling, and music supervision. In addition, Natasha Lyonne's Russian Doll time-warp comedy from Netflix earned three Emmys for cinematography, contemporary costumes, and half-hour production design. And Phoebe Waller-Bridge's Amazon Prime Video wicked comedy, Fleabag, took home two Emmys for casting and editing (the painfully awkward family dinner encounter in Episode 1). Plus, composer Nicholas Britell grabbed the Main Title Theme (a mashup of classical and hip-hop) for Adam McKay's HBO global media satire, Succession. …
A condensed version of the Creative Arts Emmys will air on FXX on Saturday, September 21, and after that all that's left for the 2019 Emmy season is the Primetime Emmys Awards ceremony, broadcast live on Fox on Sunday, September 22. …
OUTSTANDING PICTURE EDITING (MULTI-CAMERA COMEDY)
"The Big Bang Theory" — "The Stockholm Syndrome"
"The Conners" — "Keep on Truckin'"
"Mom" — "Big Floor Pillows and a Ball of Fire"
WINNER: "One Day at a Time" — "The Funeral" Pat Barnett, ACE, Editor
"Will and Grace" — "Family, Trip"
OUTSTANDING PICTURE EDITING (SINGLE-CAMERA MOVIE/LIMITED)
"Chernobyl" — "Open Wide, O Earth"
WINNER: "Chernobyl" — "Please Remain Calm" Simon Smith, Editor
"Deadwood: The Movie"
"Fosse/Verdon" — "Life is a Cabaret"
"Sharp Objects" — "Fix"
"True Detective" — "If You Have Ghosts" …
OUTSTANDING PICTURE EDITING (SINGLE-CAMERA COMEDY)
"Barry" — "Berkman > Block"
"Barry" — "Ronny/Lily"
WINNER: "Fleabag" — "Episode 1" Gary Dollner, ACE, Editor
"The Marvelous Mrs. Maisel" — "Simone"
"The Marvelous Mrs. Maisel" — "We're Going to the Catskills!"
"Russian Doll" — "Ariadne"
OUTSTANDING PICTURE EDITING (SINGLE-CAMERA DRAMA)
"Game of Thrones" — "The Iron Throne"
WINNER: "Game of Thrones" — "The Long Night" Tim Porter, ACE, Editor
"Game of Thrones" — "Winterfell"
"The Handmaid's Tale" — "The Word"
"Killing Eve" — "Desperate Times"
"Ozark" — "One Way Out" …
OUTSTANDING SOUND MIXING (HALF HOUR)
WINNER: "Barry" — "Ronny/Lily" Alec Berg and Hanarply Elmo Ponsdomenech, CAS; Re-Recording Mixer Jason "Frenchie" Gaya; Re-Recording Mixer Aaron Hasson, ADR Mixer; Benjamin Patrick, CAS, Production Mixer
"The Kominsky Method" — "Chapter 1: An Actor Avoids"
"Modern Family" — "A Year of Birthdays"
"Russian Doll" — "The Way Out"
"Veep" — "Veep"
OUTSTANDING SOUND MIXING (MOVIE/LIMITED)
WINNER: "Chernobyl" — "1:23:45" Stuart Hilliker, Re-Recording Mixer Vincent Piponnier, Production Mixer
"Deadwood: The Movie"
"Fosse/Verdon" — "All I Care About is Love"
"True Detective" — "The Great War and Modern Memory"
"When They See Us" — "Part Four" …
OUTSTANDING SOUND MIXING (ONE HOUR SERIES)
"Better Call Saul" — "Talk"
WINNER: "Game of Thrones" — "The Long Night" Onnalee Blank, Re-Recording Mixer; Mathew Waters, CAS, Re-Recording Mixer; Simon Kerr, Production Mixer; Danny Crowley, Production Mixer; Ronan Hill, CAS, Production Mixer
"The Handmaid's Tale" — "Holly"
"The Marvelous Mrs. Maisel" — "Vote for Kennedy, Vote for Kennedy"
"Ozark" — "The Badger" …
OUTSTANDING SOUND EDITING (ONE HOUR SERIES)
"Better Call Saul" — "Talk"
WINNER: "Game of Thrones" — "The Long Night" Tim Kimmel, MPSE, Sound Supervisor; Tim Hands, Supervising ADR Editor; Paula Fairfield, Sound Designer Bradley C. Katona, MPSE; Sound Effects Editor Paul Bercovitch; Supervising Dialogue Editor John Matter; Dialogue Editor David Klotz; Music Editor Brett Voss; Foley Editor Jeffrey Wilhoit; Foley Artist; Dylan Tuomy-Wilhoit, Foley Artist
"Gotham" — "Legend of the Dark Knight: I Am Bane"
"Star Trek: Discovery" — "Such Sweet Sorrow, Part 2"
"Tom Clancy's Jack Ryan" — "Pilot"
OUTSTANDING SOUND EDITING (HALF-HOUR)
"Ballers" — "This is Not Our World"
WINNER: "Barry" — "Ronny/Lily"
"Love, Death and Robots" — "The Secret War"
"Russian Doll" — "The Way Out"
"What We Do in the Shadows" — "Werewolf Feud" …
OUTSTANDING SOUND EDITING (MOVIE/LIMITED)
"Catch-22" — "Episode 1"
WINNER: "Chernobyl" — "1:23:45" Stefan Henrix, Supervising Sound Editor; Joe Beal, Sound Designer; Michael Maroussas, Dialogue Editor; Harry Barnes, ADR Supervisor; Andy Wade, Music Editor; Philip Clements, Foley Editor; Anna Wright, Foley Artist; Andy Wade, Music Editor; Philip Clements, Foley Editor; Anna Wright, Foley Artist
"Deadwood: The Movie"
"True Detective" — "The Great War and Modern Memory"
"When They See Us" — "Part Four" …
OUTSTANDING SOUND EDITING (COMEDY or DRAMA SERIES, HALF HOUR)
Barry • ronny/lily • HBO • HBO Entertainment in association with Alec Berg and Hanarply Matthew E. Taylor, Co-Supervising Sound Editor; Sean Heissinger, Co-Supervising Sound Editor; Rickley W. Dumm, MPSE, Sound Effects Editor; Mark Allen, Sound Effects Editor; John Creed, Dialogue Editor; Harrison Meyle, Dialogue Editor; Michael Brake, MPSE, Music Editor; Clayton Weber, Foley Editor; Alyson Dee Moore, Foley Artist; Chris Moriana, Foley Artist