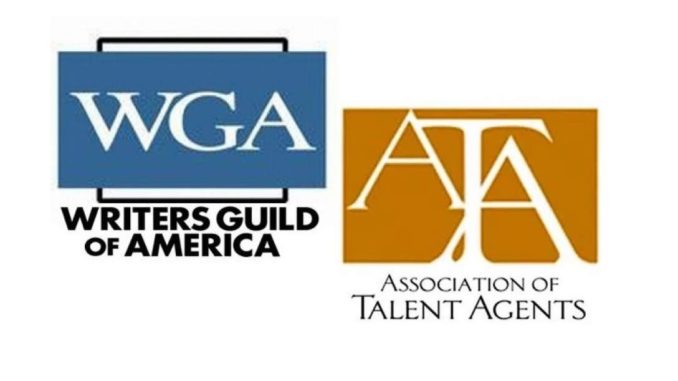 Reprinted from The Hollywood Reporter by Rebecca Sun on January 17, 2020.
Gersh has reached an agreement with the Writers Guild of America, The Hollywood Reporter has learned.
The agency is the largest full-service firm to date — its clients include Adam Driver and Patricia Arquette — to come to terms with the union, joining a growing list of agencies that includes Verve, Kaplan Stahler, Culture Creative Entertainment, Buchwald, Abrams and Rothman Brecher. With the pact, Gersh will resume representing WGA members, effective immediately.
"Writers are vital to our industry, and Gersh has a long and proud history representing them," co-presidents David Gersh and Bob Gersh said in a statement. "We are deeply committed to our writers and their interests, and appreciate their patience. We enthusiastically look forward to resuming our work on their behalf."
After the 42-year-old franchise agreement between the WGA and the Association of Talent Agents expired last April, the two entities could not come to terms over a new deal and the WGA instructed its members to leave their agencies, causing a mass exodus of more than 7,000 scribes industry-wide overnight. To date, the ATA has balked at the WGA's new code of conduct, which compels signatories to refrain from taking any compensation beyond commission (which would prohibit the charging of packaging fees) as well as having corporate affiliations with any production entities. These two conditions, especially the latter, primarily affect only the three biggest agencies — WME (from which Endeavor Content sprang), CAA (which has affiliated production arm Wiip) and UTA (which has set up Civic Center Media as a joint TV content venture with THR parent company Valence Media). …
Hollywood is Again Bracing for a Writers' Strike; Here's What's Different
Reprinted from The Los Angeles Times by Anousha Sakoui and Ryan Faughnder on January 18, 2020.
At the Television Critics Association gathering in Pasadena last weekend, NBC Entertainment Chairman Paul Telegdy reflected on a subject many of his peers wished to avoid: the prospect of reliving another writers' strike.
"So far we've been told that we should be cautious, as always, but that a strike is something we will always be prepared for," Telegdy told journalists at the Langham Huntingon hotel. "It's a different world… I just need to make sure there are things people want to watch and we've got plans that could sustain us."
More than a decade after writers shut down Hollywood, studios and networks are once again preparing for another potential walkout that could disrupt Southern California's highest profile industry. But the circumstances have radically changed since the last strike, which began in fall of 2007 and lasted 100 days.
Then, Hollywood was just entering a digital revolution that would upend old distribution models, with Netflix just starting its pivot from DVD to the internet and Hulu going live as the strike ended. Today, the streaming revolution has accelerated to a degree few could have imagined then, creating a new golden era in TV production. …