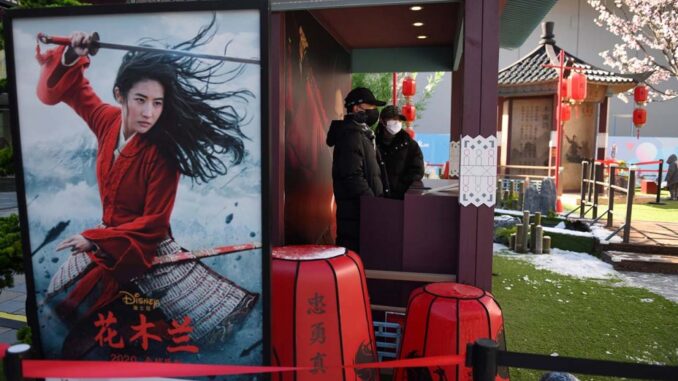 Reprinted from The Hollywood Reporter by Scott Roxborough, Patrick Brzeski and Pamela McClintock on March 2, 2020.
In 2019, the international box office soared to a record $31.1 billion, contributing to a worldwide haul of $42.5 billion, likewise an all-time high. But the celebration by the global film industry has quickly been replaced by anxiety because of coronavirus, which many public health officials are now calling a global pandemic — one that could keep populations around the world away from public spaces, like multiplexes, for weeks or months. 
As of late Monday, the virus, which causes the respiratory illness known as COVID-19, had infected over 90,000 and claimed more than 3,000 lives worldwide. The vast majority of the deaths have been within China, where the virus emerged, but more new cases are now being found outside of the country than within it. South Korea saw its confirmed infections nearly double over the weekend to 4,300. 
Movie theaters have been shuttered in China for weeks, but the virus is beginning to heavily impact moviegoing in South Korea, Italy and even Japan, the world's third-biggest film market. Some analysts believe COVID-19 could already result in a loss of at least $5 billion from diminished box office revenue and impacted production. That number could grow if moviegoing falters in other markets, including the US, where there have been 100 confirmed cases and six deaths to date. …
Coronavirus: List of Canceled or Postponed Hollywood & Media Events
Reprinted from Deadline Hollywood by Patrick Hipes, Erik Pedersen on March 4, 2020.
As the coronavirus continues to spread, more events are being canceled or postponed amid travel restrictions and increasing health warnings. As of the beginning of this week, the virus had sickened more than 90,000 people worldwide, according to the World Health Organization, including across 73 countries and 12 states in the US More than 3,100 people have died globally.
A World Health Organization official said last week: "We are on the highest level of alert or highest level of risk assessment in terms of spread and in terms of impact …. Wake up. Get ready. This virus may be on its way and you need to be ready."
Here is a list of entertainment-related disruptions tied to COVID-19 fears. Deadline Hollywood will update it as more information becomes available. …
Los Angeles County Declares Health Emergency with New Coronavirus Cases
Reprinted from Deadline Hollywood by Patrick Hipes on March 4, 2020.
The Los Angeles County Board of Supervisors and the L.A. County Department of Public Health declared a county health emergency Wednesday, as the county revealed six new cases of coronavirus, bringing the total to seven countywide.
The move allows the county to marshal more resources in its fight against the spread of COVID-19, and comes with more stringent guidelines for personal contact and businesses. It also comes as Congress nears a deal to approve $8.3 billion in national emergency federal aid.
L.A. County Department of Public Health director Barbara Ferrer said today the six new cases in L.A. County were confirmed Tuesday night after testing on 12 cases. All the new cases are linked to assumed known exposure sources — there are no known cases of community transmissions. …