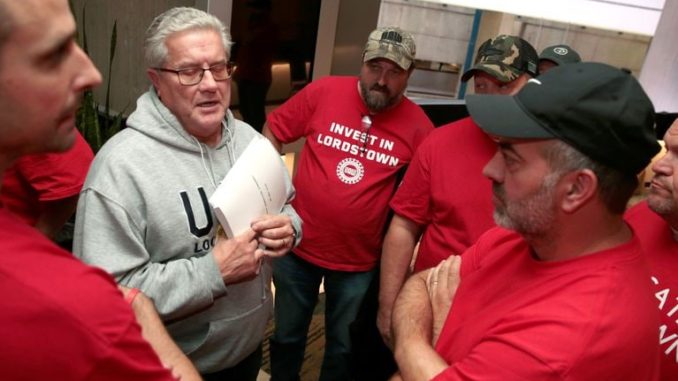 Reprinted from The San Francisco Chronicle by Eli Rosenberg (of The Washington Post) on October 18, 2019.
Workers interviewed by The Washington Post this week said that they felt their strike was worth it, both for the compromises it helped obtain and as a show of force at a time when unions had been left for all but dead.
"We understand that we're fighting for working class people – it's bigger than just the UAW," said Martin Tutwiler, 42, a GM worker in Detroit. "It's about having a living wage. So you don't have to work multiple jobs to pay bills."
Union participation has been on the wane for decades, its decline paved by "right to work" laws passed by Republican state legislatures that have chipped away at unions' strength and succeeded at demonizing them. Meanwhile, inequality continues to widen – its line charted almost perfectly with the decline in union membership.
Only about 10% of American workers are in labor unions – a percentage that has halved since the Bureau of Labor Statistics began tracking the number in 1983.
But there has been a surge of energy in the world of organizing, as attention has turned to former middle class strongholds in the Midwest, like Lordstown, where workers say they feel left behind. …