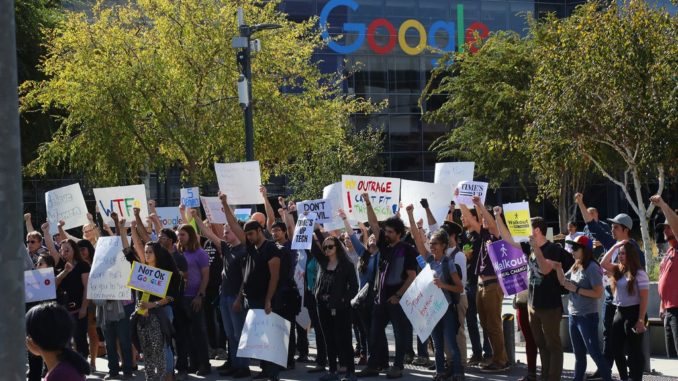 Reprinted from The New York Times by Kate Conger and Daisuke Wakabayashi on November 25, 2019.
Google on Monday fired four employees who had been active in labor organizing at the company, according to a memo that was seen by The New York Times.
The memo, sent by Google's security and investigations team, told employees that the company had dismissed four employees "for clear and repeated violations of our data security policies." Jenn Kaiser, a Google spokeswoman, confirmed the firings but declined to elaborate.
The dismissals are expected to exacerbate rocky relations between Google's management and a vocal contingent of workers who have protested the company's handling of sexual harassment, its treatment of contract employees, and its work with the Defense Department, federal border agencies and the Chinese government.
Tensions have increased as Google has cracked down on what had long been a freewheeling work culture that encouraged employees to speak out. Google recently canceled a regular series of companywide meetings that allowed workers to pose questions to senior executives and began working with a consulting firm that has helped companies quell unionization efforts. …