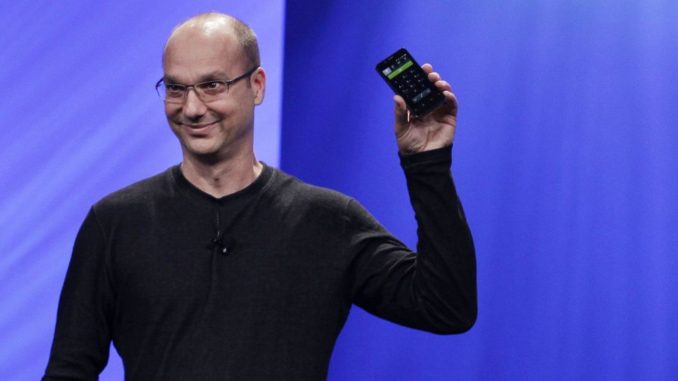 Reprinted from The Los Angeles Times by Brian Fung on October 25, 2018.
Google Chief Executive Sundar Pichai said the company is "dead serious" about allegations of sexual harassment and misconduct, in an internal memo sent to employees on Thursday and obtained by The Washington Post.
As many as 48 people have been fired from Google over sexual harassment allegations over the last two years, Pichai said, 13 of whom were senior managers and above.
"None of these individuals received an exit package," he wrote in the memo, which was co-signed by Eileen Naughton, vice president of people operations.
The memo comes after the New York Times reported Thursday that Google paid Andy Rubin, the creator of the Android mobile operating system, $90 million after he left the company in 2014 over an allegation of sexual misconduct. Google also invested heavily in Rubin's next project, according to the report, which also highlights two other cases in which the company seemingly protected employees accused of sexual harassment.
Google Reveals 48 Employees Fired for Sexual Harassment
Reprinted from The Washington Post by The Associated Press on October 25, 2018.
Google says it has fired 48 employees for sexual harassment during the past two years and sent them away without a severance package.
The surprise disclosure came Thursday in an email Google CEO Sundar Pichai sent to employees after The New York Times reported that the company had dismissed the executive in charge of its Android software for sexual misconduct in 2014 and is still paying him a $90 million package.
A spokesman for Andy Rubin, the former Android executive, insisted he left on his own accord and has never been informed of any accusations of sexual misconduct. The spokesman says Rubin acknowledges having consensual sexual relationships that adhered to Google's policies at that time. …
How Google Protected Andy Rubin, the 'Father of Android'
Reprinted from The New York Times by Daisuke Wakabayashi and Katie Benner on October 25, 2018.
Google gave Andy Rubin, the creator of Android mobile software, a hero's farewell when he left the company in October 2014.
"I want to wish Andy all the best with what's next," Larry Page, Google's chief executive then, said in a public statement. "With Android he created something truly remarkable — with a billion-plus happy users."
What Google did not make public was that an employee had accused Rubin of sexual misconduct. The woman, with whom Rubin had been having an extramarital relationship, said he coerced her into performing oral sex in a hotel room in 2013, according to two company executives with knowledge of the episode. Google investigated and concluded her claim was credible, said the people, who spoke on the condition that they not be named, citing confidentiality agreements. Rubin was notified, they said, and Page asked for his resignation. …