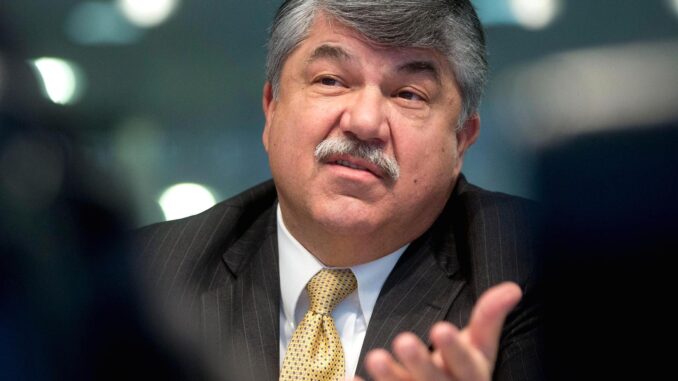 Reprinted from CNBC by Michelle Fox on September 27, 2017.
The Republican tax reform plan gives more to rich people and corporations, with middle- and lower-income Americans paying for it, AFL-CIO President Richard Trumka told CNBC on Wednesday.
Republicans unveiled a framework on Wednesday that included sweeping tax cuts for both individuals and businesses, with few details on how the government might pay for them.
"It is the great con," Trumka said in an interview with "Closing Bell."
Included in the GOP plan is a proposed 20 percent corporate tax rate, down from the current 35 percent rate. Personal tax brackets would go from seven to just three: 12, 25 and 35 percent, and the standard deduction would be nearly doubled. …