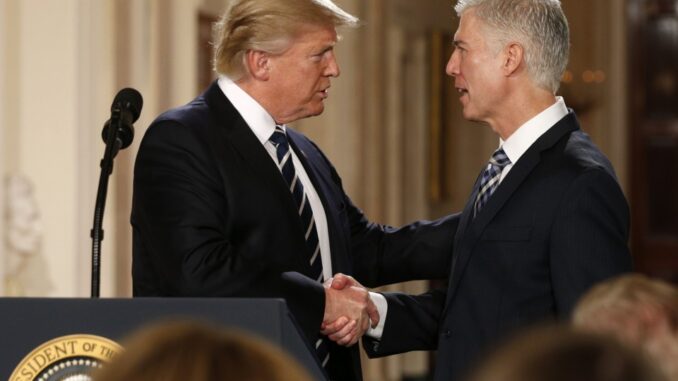 Reprinted from The New York Times by The Associated Press on February 6, 2017.
In a decade as a federal appeals court judge, Supreme Court nominee Neil Gorsuch has criticized courts for giving too much power to government agencies that enforce the nation's labor and employment laws. As a lawyer in private practice, he also backed curbs on some class-action lawsuits.
His conservative approach could tip the balance in labor rights cases and other high court clashes that have split the court. …
… AFL-CIO President Richard Trumka said Gorsuch doesn't seem like a friend to employees.
"He's been a very, very strong advocate for corporations at the expense of working people," Trumka said in an interview. "You think corporations need more help? And that they're not strong enough and that they should be stronger, then he's probably your guy. If you think that workers need more protection and corporations need less protection, then he's probably not your guy."
Gorsuch's conservative legal philosophy has won praise from business groups that want to rein in government regulation and limit the rights of labor unions. …