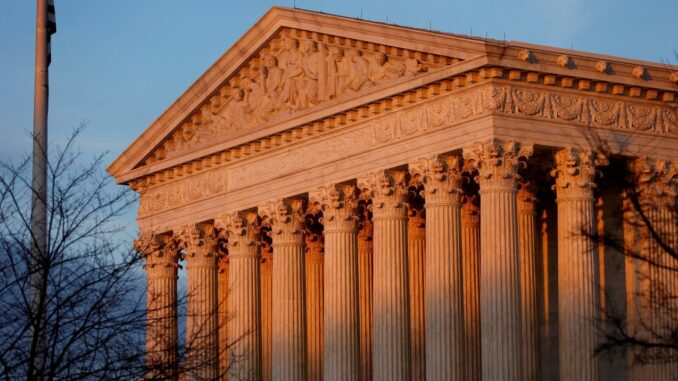 Reprinted from The Washington Post by Mark Sherman on February 26, 2018.
With the justice holding the decisive vote silent, a divided Supreme Court sparred Monday over a case that could undermine the financial footing of labor unions that represent government workers.
The justices heard arguments in a challenge to an Illinois law that allows unions representing government employees to collect fees from workers who choose not to join.
Amid colorful, sometimes angry comments from his colleagues, Justice Neil Gorsuch asked no questions during the hourlong session. …
The unions argue that so-called fair share fees pay for collective bargaining and other work the union does on behalf of all employees, not just its members. More than half the states already have right-to-work laws banning mandatory fees, but most members of public-employee unions are concentrated in states that don't, including California, New York, and Illinois. …
Washington Post Editorial: Scalia Embraced Compromise on Unions; Today's Supreme Court Should, Too.
Reprinted from The Washington Post by its editorial board on February 26, 2018.
"The Supreme Court heard arguments Monday in Janus v. American Federation of State, County and Municipal Employees, which presents the justices with two questions," according to The Washington Post's editorial board. "The first is the legal issue in the case: whether governments may require public-sector workers to pay a fee to unions that represent them in collective bargaining, even if they disagree with the union on politics and other matters. The second, and broader, question is the implicit one of how the court should conduct judicial review in a deeply polarized society.
"Few matters are more consequential, in partisan terms, than the flow of funds to public-sector unions, a key constituency of the Democratic Party. There are good-faith reasons to be concerned about the power of these unions; one of those reasons is whether compulsory collective-bargaining fees amount to compelled speech by employees in favor of unions, contrary to the First Amendment. Yet the fact is that the court decided those issues in a similar case 41 years ago, ruling that there was no constitutional violation given governments' compelling interest in stable labor relations. Opponents of mandatory fees are asking the justices to overrule that long-established precedent, something they are usually loath to do, for good reason.
"And the opponents seek that extraordinary remedy in the context of the Supreme Court's tumultuous recent history: the death of Justice Antonin Scalia in 2016; followed by a 4-to-4 tie on the same public-sector dues issue; followed by the Republican Senate's refusal to consider a Democratic president's choice to replace Scalia; followed by the election of a Republican president and the prompt confirmation of that president's different choice for the empty seat, Neil Gorsuch. …