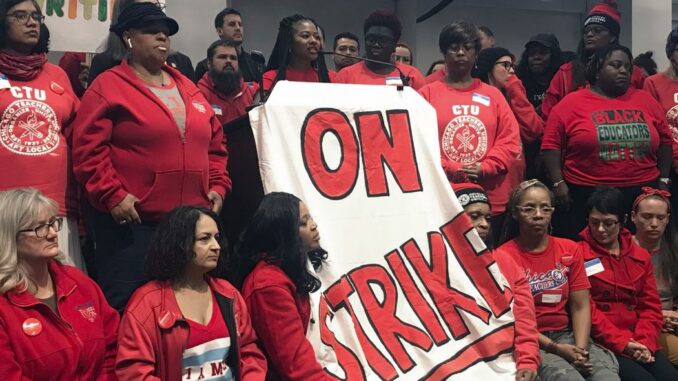 Reprinted from The American Prospect by Steven Greenhouse on January  24, 2020.
"On one level, the new report 'Clean Slate for Worker Power: Building a Just Economy and Democracy'—released Thursday and written by more than 70 professors, labor leaders, and activists—is an ambitious menu of recommendations for how to remake America's labor laws," writes Steven Greenhouse in The American Prospect.
"Over its 125 pages, the report calls for making it far easier for workers to unionize and do industrywide (sectoral) bargaining.  To make workers less frightened to speak up, it calls for ending America's traditional system of at-will employment and replacing it with a system in which workers can only be dismissed for just cause. It proposes establishing employee committees, much like Germany's works councils, at any workplace, as soon as three workers petition to have such a committee. Those employee committees might have a say on health and safety, the pace of work, or the introduction of new technologies.
"But the Clean Slate effort, headed by two Harvard Law School professors, is much more than a series of bold recommendations. It is a sounding of an alarm. In it, some of the nation's leading labor experts and worker advocates are shouting to the public and politicians about the dismal state of worker power and worker voice in the world's wealthiest nation. …