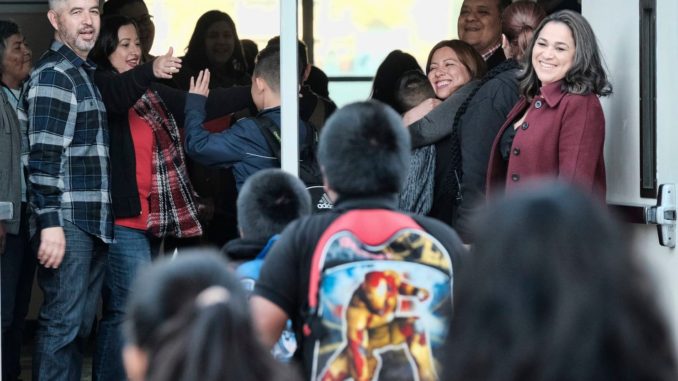 Reprinted from The Washington Post by Steven Greenhouse on January 24, 2019.
"The overall number of strikes by American labor unions has declined sharply decade by decade, an unmistakable measure of organized labor's diminished clout," writes Steven Greenhouse in The Washington Post. "But last week's strike by more than 30,000 Los Angeles teachers belongs to an extraordinary surge in recent union militancy — a surge that includes statewide teachers' strikes last year in West Virginia, Oklahoma and Arizona, as well as ones by 7,700 hotel workers in eight cities last fall.
"The L.A. walkout was particularly unusual in that the teachers won more for the kids than for themselves — the school district agreed to hire 300 more nurses so that every elementary school would have a nurse five days a week, and 84 more librarians so that every middle school and high school would have one.
"Even though much of labor remains in a defensive crouch, the unions and workers joining the recent strike wave took to the streets with picket signs because they were fed up. In the teachers' Facebook groups in West Virginia, Oklahoma and Arizona that helped ignite the strikes in those states, hundreds of teachers voiced such a burning sense of unfairness that they felt they couldn't take it anymore. The teachers and their students were lagging badly behind, their pay stagnating, their school budgets squeezed when so many parts of the economy were booming, when corporate profits, the stock market, the incomes of the richest Americans were at or near record levels, and Congress and many states where handing out big tax cuts to business and the rich. Similarly, the Marriott hotel workers who went on strike in Boston, San Francisco, San Diego and five other cities were furious that their wages were not keeping up with inflation, and especially not with soaring rents, all when Marriott was making record profits. …