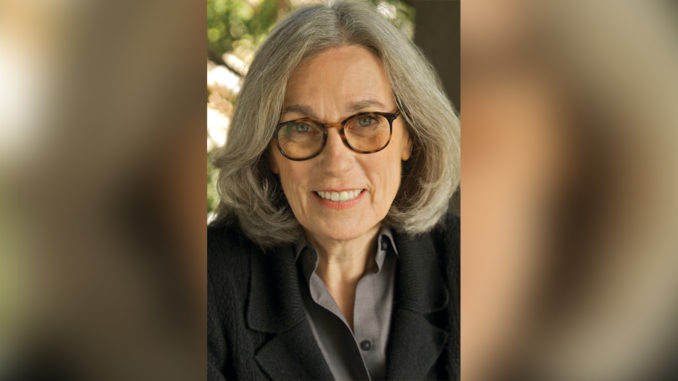 by Jeff Burman
The Motion Picture Editors Guild bestows upon film editor Carol Littleton, A.C.E., its Fellowship and Service Award at its annual Board of Directors Installation Dinner on January 9, 2010.  The Fellowship and Service Award was established in 2007 by the Guild to recognize an individual who has demonstrated professionalism, collaboration, mentorship, generosity of spirit and a commitment to the labor movement.  The ceremony is an invitation-only event and will be held at the Loews Santa Monica Beach Hotel in Santa Monica, California.
"Carol embodies all of the qualities that represent why this award was created," stated Lisa Zeno Churgin, A.C.E. President of the Motion Picture Editors Guild.  On a more personal note, Churgin added, "Having the privilege of informing Carol of her nomination was of great significance to me; she was one of my greatest mentors, and I can personally attest that her professional attributes make her the perfect recipient for this uniquely designed award."
The Motion Picture Editors Guild 
Fellowship and Service Award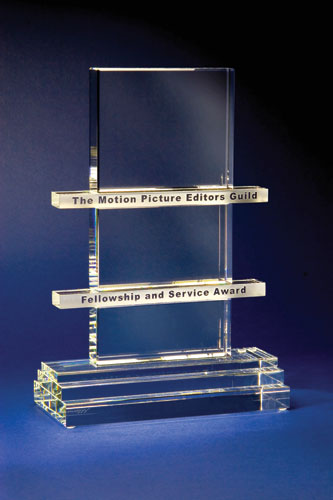 Most awards, not just in Hollywood, honor accomplishment––often accomplishment measured by dollars.  But the Motion Picture Editors Guild's Fellowship and Service Award is a different kind of honor.  It takes into consideration a different value set, and salutes individuals who embody the values that the Guild holds most dear.
These values are: Professionalism, Collaboration, Mentorship, Generosity of Spirit and Commitment to the Labor Movement.
Professionalism may sound like it speaks for itself.  But the integrity at its core must include the human values of compassion and respect for co-workers.  When one thinks of a "work ethic," it shouldn't just be a commitment to a finished film, but also a commitment to doing the right thing by one's colleagues.
Which brings us to Collaboration.  Perhaps the defining quality for an Editors Guild member, Collaboration should apply to one's peers––and future peers––as well as to directors, producers and writers.  It should mean a willingness to show assistants how to approach a cut, and how to approach a director.
Mentorship is simply a form of instruction akin to friendship.  In the classics, Mentor was a friend of Odysseus, who tutored the great man's son, Telemachus.
Generosity of Spirit is a kind of giving for its own sake.  Because the moment calls for it.
Last, but certainly not least, we have Commitment to the Labor Movement.  A union is two things: a set of ideals and a living, human enterprise.  Being a member of a union means making a contribution to both of these things.  It means taking that spirit of working together for the common good to a slightly higher level.  It means giving help where it's needed and being able to work with a variety of different people with a wide range of interests and dispositions.  It also means moving our better interests forward as best as we can.  A union is an effective mechanism for maintaining fair play in a setting that has a powerful interest in making money.
Motion Picture Editors Guild 
Fellowship and Service Award Recipients
2010 – Carol Littleton, A.C.E.
2009 – Thomas C. Short, IATSE International President Emeritus
2008 – Dede Allen, A.C.E.
2007 – Donn Cambern, A.C.E.