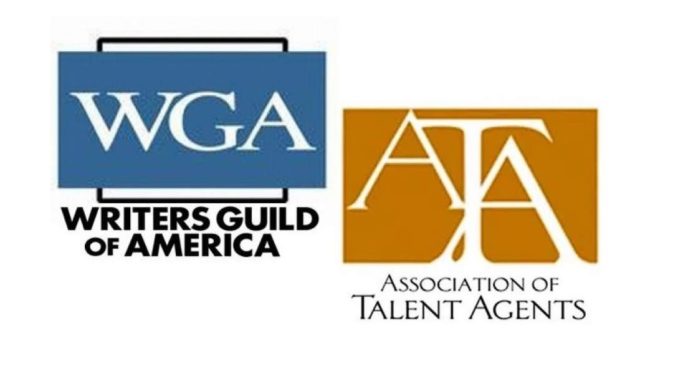 Reprinted from The Hollywood Reporter by Jonathan Handel on October 30, 2019.
"Litigation between the Writers Guild of America and the major talent agencies, which the WGA kicked off April 17 with a California state filing, has been a slow slog that may gain momentum in the wake of the union's October 18 refiling of its claims in federal court," writes Jonathan Handel in The Hollywood Reporter.
"But with no substantive hearings scheduled until December 6 — a date that could slip — industry observers will have to wait at least another six weeks for a court ruling on what are expected to be cross-motions for dismissal, in which the WGA and the largest three agencies each seek to knock the other side's claims out of court.
"Over the last six months, both sides have filed not only claims but also motions to dismiss. That makes it possible now to survey the state of play, albeit subject to real uncertainty. That's because the claims sit mostly in an extremely specialized area of law, the intersection of labor and antitrust. Further narrowing that Venn diagram: Only two industries, entertainment and sports, use agents who are subject to union regulation. That means there are few cases directly on point and vanishingly few actual experts.
"As a result, it's impossible to predict outcomes with confidence — but one possibility is a grand fizzle in which both sides see large portions of their suits dismissed. Moreover, any dismissals may well be with leave to amend, allowing the losing party — or parties — to amend their claims and further drag out the uncertainty hovering over the ongoing dispute. …