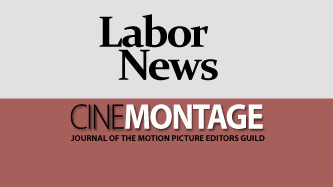 Reprinted from The Hollywood Reporter by the Associated Press on October 30, 2020.
A woman who testified against disgraced and imprisoned Hollywood mogul Harvey Weinstein filed a lawsuit against him on Friday to seek damages for what she described as lasting injuries.
Miriam Haley brought the lawsuit in Manhattan federal court, seeking unspecified damages for sexual attacks she described from the witness stand at Weinstein's trial earlier this year. She used the name Mimi Haleyi when she first told her story publicly.
Weinstein is serving a 23-year prison sentence at a maximum security prison near Buffalo after convictions in February for the rape and sexual assault of two women.
In California, Weinstein is awaiting trial on charges including rape, forcible oral copulation, sexual battery by restraint and sexual penetration by use of force. The counts involve five women and stem from events in Los Angeles and Beverly Hills from 2004 to 2013. …