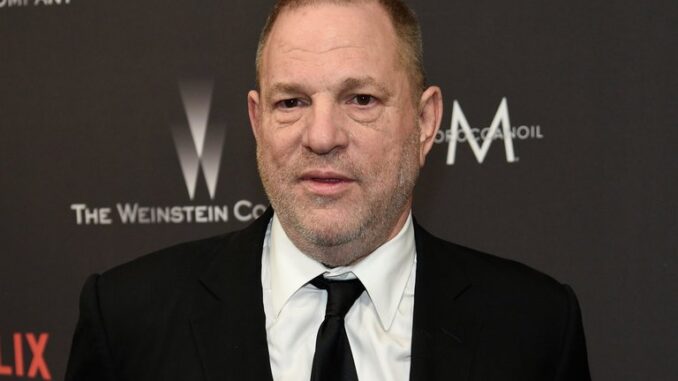 Reprinted from The New York Times by Megan Twohey on October 9, 2017.
The Weinstein Company fired its co-founder Harvey Weinstein on Sunday, after a New York Times investigation uncovered allegations that he had engaged in rampant sexual harassment, dealing a stunning blow to a producer known for shaping American film and championing liberal causes.
The statement announcing the firing said the decision had been made "in light of new information about misconduct by Harvey Weinstein that has emerged in the past few days." In an interview, Lance Maerov, one of the company's four board members, said it had been brought to their attention that Weinstein had violated the company's code of conduct at some point in the past week, but he would not specify what the violation was.
Maerov said Weinstein had been notified of his termination by email Sunday evening. The action was taken by Maerov, Bob Weinstein (Weinstein's brother), Richard Koenigsberg and Tarak Ben Ammar. A fifth board member, Paul Tudor Jones, resigned on Saturday.
The firing was an escalation from Friday, when one-third of the company's all-male board resigned and four members who remained announced that Weinstein would take a leave of absence while an outside lawyer investigated the allegations. …
Kim Masters on Harvey Weinstein and How to Help Cure Hollywood's 'Sickness' of Harassment
Reprinted from The Hollywood Reporter by Kim Masters on October 9, 2017.
"On an unseasonably hot Sunday afternoon last November, I went to a reception for the movie Lion," writes Kim Masters in The Hollywood Reporter. "The film was Harvey Weinstein's Oscar contender, so I wasn't surprised when I noticed him across the terrace at the Four Seasons hotel in Beverly Hills, where various talents involved with the film were chatting with reporters, hoping for attention that would boost the movie's chances in the awards race. Harvey was a master of this game.
"I decided not to approach him. I had known Harvey for years, done stories on him, been yelled at by him, and even still was hoping to break the Big Story that almost everyone who covered the entertainment industry knew was out there if only it somehow could be gotten on the record. The very first time I had met him, more than 20 years earlier at an off-the-record lunch, he barrelled up to the table where I was waiting with two publicists and bellowed, 'What have you heard about me?' I told him, in the bluntest possible terms, what I had heard about him and women. I thought the two publicists were going to fall backward off their chairs. …