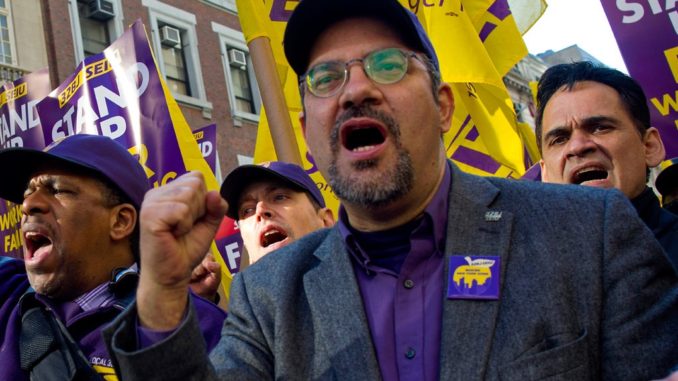 Reprinted from The New York Times byPatrick McGeehan on July 12, 2019.
Hector Figueroa, who as president of one of the country's most influential labor unions led successful campaigns for better pay and working conditions for thousands of low-wage workers, died on Thursday at his home in Jackson Heights, Queens. He was 57.
His wife, Deidre McFadyen, said the cause was a heart attack.
Figueroa was president of 32BJ SEIU, a New York local of the Service Employees International Union that represents more than 170,000 building cleaners, security guards, doormen and airport workers. In the seven years since he was first elected to lead the local, it added about 50,000 members and built its political clout.
Figueroa supported the grass-roots effort by fast-food workers in New York that grew into a nationwide campaign for a higher minimum wage known as the Fight for 15. …