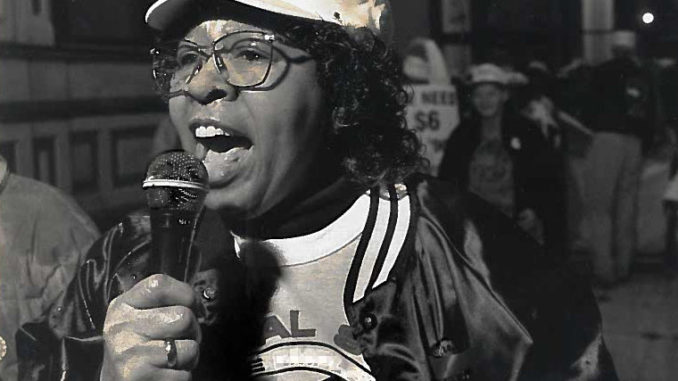 Reprinted from The New York Times by Richard Sandomir on March 17, 2019.
Helen Miller, who took care of the sick and the elderly for nearly 40 years in Chicago while championing her fellow home care workers, fighting for greater pay and benefits as a union leader and speaking eloquently about the dignity of their work, died on March 5 in Louisville, Miss., where she was born. She was 82.
Her nephew Tony Berry said the cause was complications of stomach cancer. She had been in hospice care at home.
Mrs. Miller believed that helping the sick, elderly and disabled was a critical service that the state of Illinois undervalued by paying thousands of workers poverty-level wages and offering no benefits. …