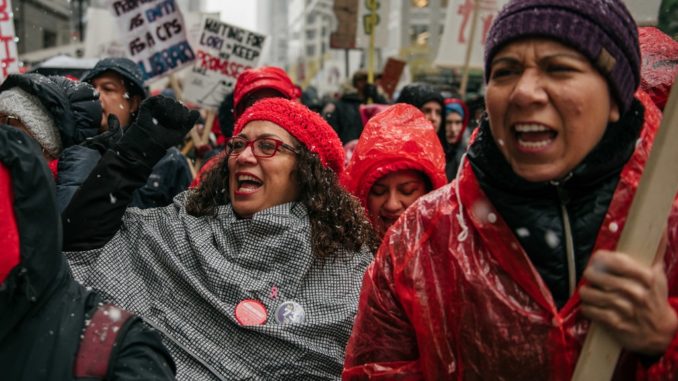 Reprinted from The Chicago Sun-Times by Lauren FitzPatrick, Nader Issa, and Jake Wittich on October 31, 2019.
The tentative agreement between Chicago Public Schools and the Chicago Teachers Union passed with a far from unanimous 362-242 vote Wednesday night by CTU elected delegates. The deal is still subject to approval by the union's full membership. And CPS has yet to lay out the costs.
Here are some highlights:
Class sizes
A new joint class size council will be created to address overcrowding. The council will get weekly updated data and will have $35 million per year to address situations on a case-by-case basis.
Overcrowded classrooms will only get relief, however, when they hit certain hard caps. Those limits are: 32 students in a K-3 class, 35 kids in grades 4-8 and 32 students in core high school classes. The district's guidelines for normal-sized classes — ones it says it "shall aspire to stay within" — are 32 for K-3, 31 for grades 4-8 and 25 for core high school classes. …