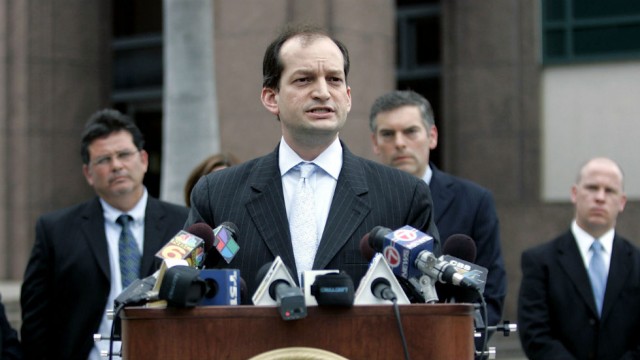 Reprinted from The Hill by Elliot Smilowitz on February 16, 2017.
President Trump will pick Alexander Acosta as his nominee to head the Labor Department, according to multiple reports Thursday.
Acosta is a former member of the National Labor Relations Board (NLRB) and is currently the dean of Florida International University's law school.
A Republican, Acosta served as on the NLRB from December 2002 to August 2003 and authored more than 125 opinions, according to his bio on FIU's website.
A Harvard law graduate, he was appointed by President George W. Bush in 2003 to be the assistant attorney general for the Civil Rights Division of the Department of Justice.