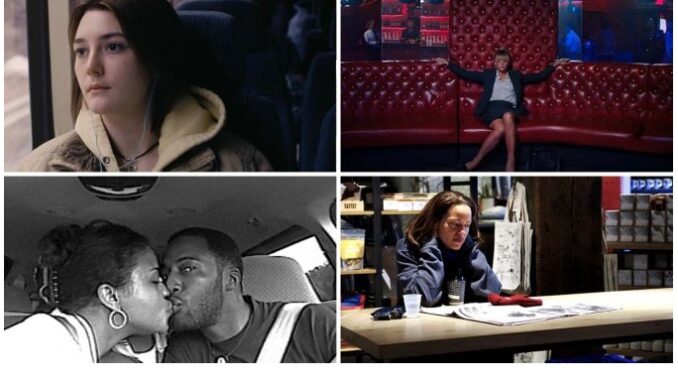 Reprinted from The Hollywood Reporter by Jon Frosch, Todd McCarthy, David Rooney, Sheri Linden, Leslie Felperin, John DeFore, and Beandrea July on January 31, 2020.
Faves include a shocking #MeToo thriller with Carey Mulligan, a masterful 'abortion drama,' an Andy Samberg comedy, the latest from Miranda July and docs about Russell Simmons' accusers, Jamal Khashoggi and Chechnya's gay purge.
'The 40-Year-Old Version'
Writer-director Radha Blank's coming-of-age-in-your-40s tale — about a burnt-out playwright (played by Blank herself) who turns to rap to get inspired again — is a love letter to the people of pre-gentrified Harlem, to old-school hip-hop, to struggling artists, to young folks with big dreams and to black women who dare to live outside the box. With carefully crafted visual language and a funny yet thought-provoking script, the film creates a world you want to soak up frame by frame. — BEANDREA JULY
Nicole Newnham and Jim LeBrecht's stirring Netflix documentary about Camp Jened (an upstate N.Y. camp for children with disabilities, run by hippies), and the birth of the disability-rights movement at large, boasts smart focus, remarkable archival footage and inspiring subjects. Barack and Michelle Obama are among the executive producers, though this is a story that is truly non-partisan — humane, significant and told with impressive emotional heft. — DANIEL FIENBERG …
.
'The Dissident'
As comprehensive and sobering an account of the murder of Saudi dissident and Washington Post journalist Jamal Khashoggi — killed at the Saudi consulate in Istanbul in 2018 — as one could want is offered up by Oscar winner Bryan Fogel (Icarus) in this doc. It's a riveting work, both tragic and poignant, not to mention maddening in that only a few underlings, not the perpetrators, will pay for the crime. — T.M. …