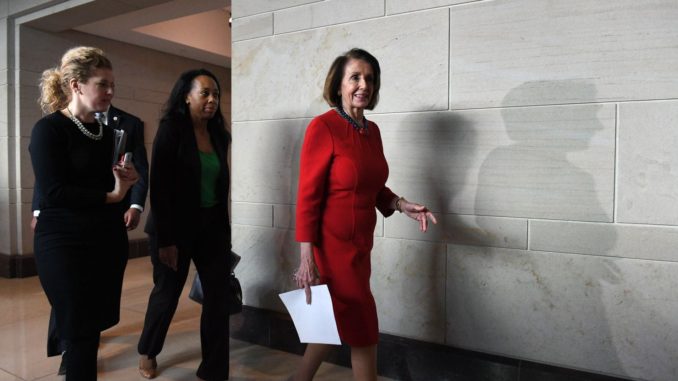 Reprinted from The Washington Post by Erica Werner and Seung Min Kim on December 31, 2018.
Democrats will take control of the House on Thursday with a stark challenge to President Trump, voting on legislation that would fund the federal government while denying Trump the money he has demanded to build a wall along the US-Mexico border.
GOP leaders in the Senate said they would support only a proposal that has the president's backing. And without additional wall money, the Democrats' offer is unlikely to break the stalemate that has shuttered large parts of the federal government since December 22.
But the strategy Democrats announced Monday would usher in a new era of divided government in Washington with a dare to Trump, aimed at forcing him and Senate Republicans to take their deal or prolong a partial government shutdown.
House Democrats plan to use their new majority to vote through measures that would reopen nearly all of the shuttered federal agencies through the end of September, at funding levels Senate Republicans have previously agreed to. Those spending bills contain scores of priorities and pet projects for lawmakers on both sides of the aisle. …