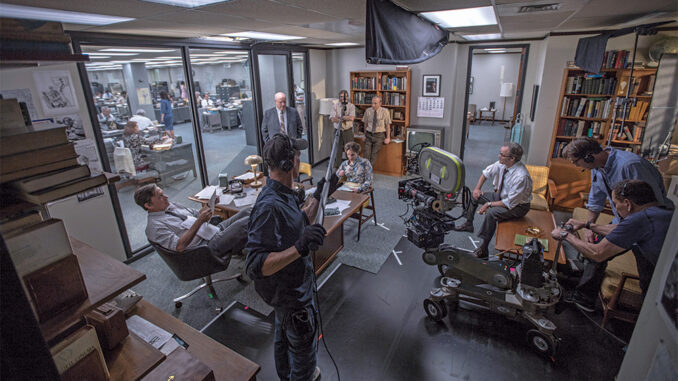 Reprinted from Variety by Jazz Tangcay on March 20, 2020.
As the world responds to the coronavirus pandemic and the entertainment industry is forced to halt production on shows and films, post-production houses around the globe are finding ways to keep the wheel turning.
From editing, foley and visual effects, companies like the Australia-based Rising Sun Pictures, which specializes in VFX, have been making preparations since January.
Tony Clark, managing director of Rising Sun Pictures, says a handful of non-production staff are working remotely, but most of the staff is still working on site.
"We have implemented high-frequency cleaning and other actions to keep our workplace safe for the crew and their families," he said. "In South Australia, the cases of COVID-19 have been limited to date with the only occurrences in overseas travelers and people with whom have had close contact. As of today, there were only 42 confirmed cases." …
[The Editors Guild reminds members that you should not risk your health at work.]