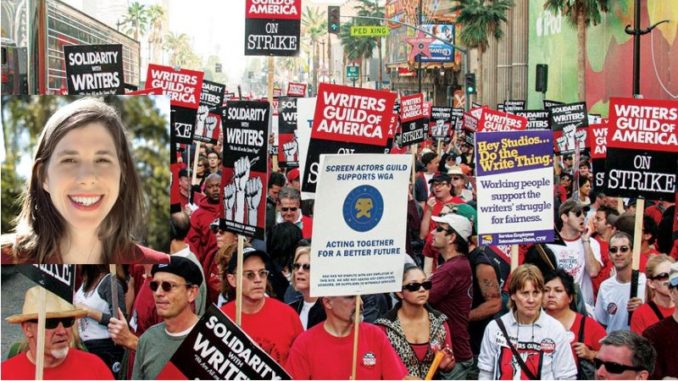 Reprinted from Variety by Cynthia Littleton on November 12, 2019.
"It may not be a perfect storm yet, but ominous clouds are gathering," writes Cynthia Littleton in Variety.
"As the winter holidays approach, there's growing agita across the industry about the potential for substantial labor strife next year. The WGA, DGA and SAG-AFTRA are gearing up for master film and TV contract negotiations with the major studios at a time of sweeping change across the entertainment business.
"The creative community is concerned about the impact of the latest wave of media mergers and acquisitions, and about how paychecks will be affected by the shift to direct-to-consumer content platforms. There is growing interest over what role Netflix will play in the next round of negotiations.
"With so much of the industry's focus on embracing the streaming revolution, it's likely that the guilds will push for improvements in compensation and residual formulas for content that runs in the digital realm. In that scenario, there's no doubt the largest conglomerates will point to the billions of dollars being invested in content to fuel the launches of Disney Plus, Apple TV Plus, HBO Max and NBCUniversal's Peacock. A potential work stoppage hitting in late spring or early summer could be detrimental to the supply of marquee programs for these ambitious new business ventures. Already, major networks and studios are said to be starting to stockpile scripts and accelerate production schedules to fill the larder as much as possible. …